Our Church Activities
With the arrival of Winter, many activities associated with the season will be recognized by Williams Memorial Baptist Church and its members. Here are some of WMBC events and community related outreach activities. Our Pastor and church's slogan is 'HOPE' which is Helping Our People Excel'. There are many ways that the church can engage the community in Christian worship. Numbers 27:17 gives us guidance.
Rev. David A. Jones, an accomplished artist, painted an awe inspiring mural on the wall in the Jones Fellowship Hall. How blessed WMBC is to have such talent!
WMBC Community Service Activity
Several WMBC church members were willing participants in a community service activity at the Roanoke Rescue Mission on Saturday, They participated in a 'potato peeling' event as this was part of preparing food for those in the community.
Our volunteers will return to assist again. It's not only a very worthwhile but also enjoyable experience!
Hygiene packs for grateful persons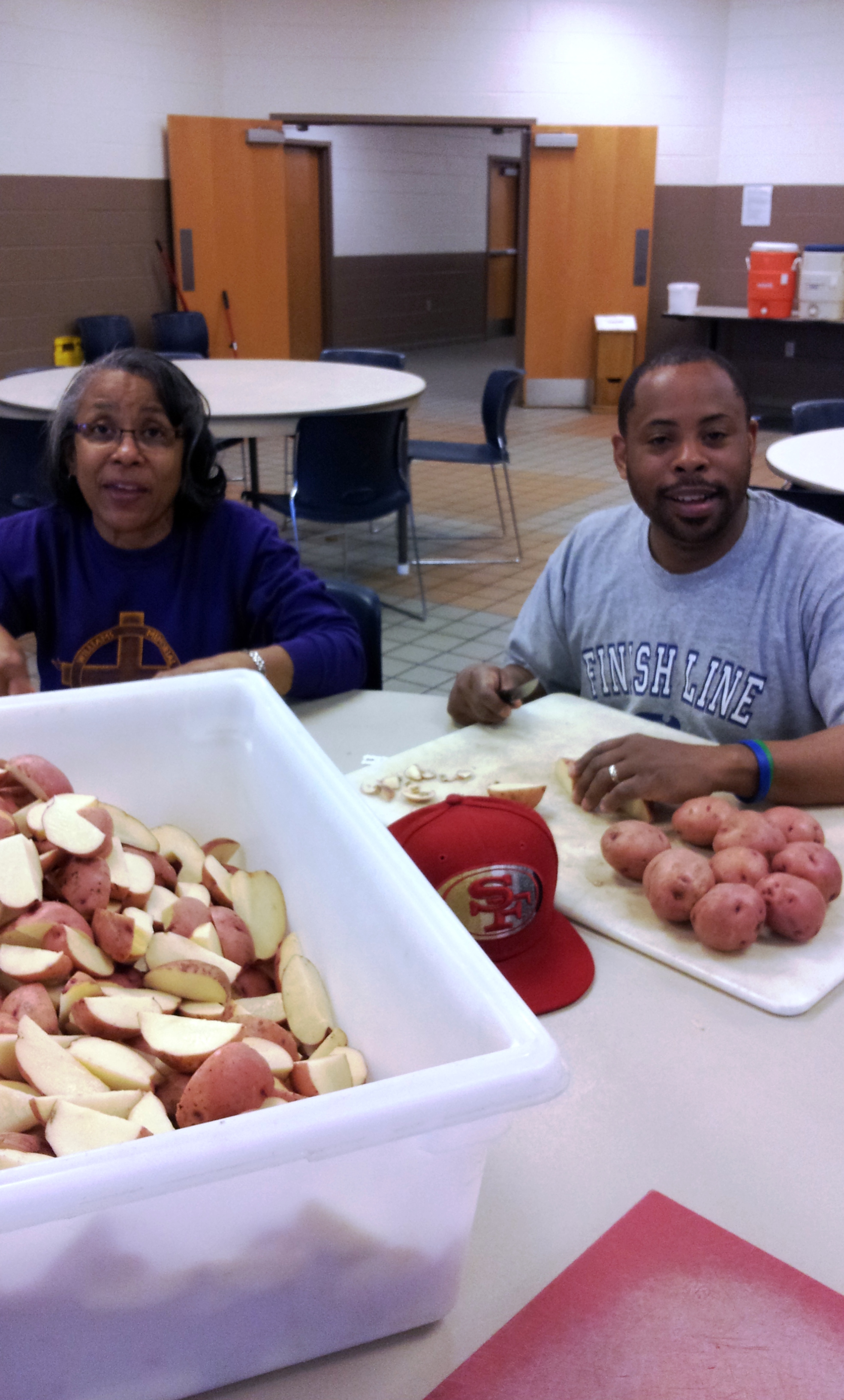 Potato Peeling
WMBC Community Service
Potatoes for Meals
Comfortable in the kitchen
Slicing pizza to be served
Willing Workers
Rev. Jones'
Black History message on the subject of
'Blackness'
BURTON-JOHNSON LECTURER
Rev. Dr. James Harris, Lecturer
"Black Suffering and the Experience of Evil'
Williams Memorial Baptist Church offers praise through song and dance. We celebrate God's blessing through praise, and we're thankful for 'His Will' Praise dancers.
Youth Christian Sleep Over and
Swag Event